Electronic and Software Systems (ESS)
ESS brings together expertise in computer science and electronic engineering to develop novel insights and developments in theoretical foundations, including program semantics, logics, programming and modelling languages and statistical analysis.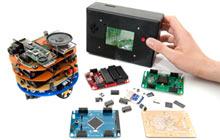 ESS's research in electronics and computer science is enabling major advances in the engineering of electronic and software systems. The group's research explores and develops theoretical foundations; modelling and programming languages; engineering methods; design tools and system engineering applications.
The ESS group applies its foundations, methods and tools to construct a range of electronic and software systems, including:
pervasive systems
embedded systems
distributed systems
healthcare systems
mobile devices
information services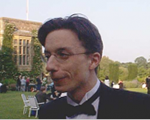 Contact us
Electronic and Software Systems
Research Group
Electronics and Computer Science
University of Southampton
Southampton 
SO17  1BJ
Email:srg@ecs.soton.ac.uk 
Tel: +44 (0)23 8059 2338