Key facts
First in the UK (and top ten position since 2010) for Electrical and Electronic Engineering - Guardian University Guide 2022
Ranked in the top 100 universities for Electrical & Electronic Engineering and top 10 in the UK - 2021 QS World Rankings
Top-ranked university for Telecommunications in Europe - ShanghaiRanking Global Ranking of Academic Subjects 2021
First in the UK for the volume and quality of our research in Electrical and Electronic Engineering and 100% of our Computer Science research impact is recognised as world-leading or internationally excellent - Latest REF 2014
Southampton holds the first Regius Professorship in Computer Science, reflecting the exceptionally high-quality of teaching and research at the University. in 2017 Professor Dame Wendy Hall was appointed to this prestigious Chair.
150 affiliated companies provide work placements and internships to our Computer Science and Software Engineering students
First for elite scholarships from the UK Electronics Skills Foundation - Awarded more elite scholarships from the UK Electronics Skills Foundation than any other university.
One of only a handful of universities to gain recognition as a Centre of Excellence for both Cyber Security Education (ACE-CSE) and Research by the UK government.
Southampton is a University Partner of The Alan Turing Institute, the UK's national institute for data science and artificial intelligence
Timeline
2015 - Southampton launched its Cyber Security Academy to help make government, businesses and consumers more resilient to cyber-attack. Our MSc in Cyber Security is awarded Provisional Certification against the GCHQ Certified Master's degree in General Cyber Security standard.
2014 - Professor Nick Jennings, Chief Scientific Adviser to the UK Government, is appointed to the UK's only Regius Chair of Computer Science, established to commemorate HM The Queen's Diamond Jubilee, and based in ECS at the University of Southampton
2014 - The Web Science Institute is launched, bringing together world-leading multidisciplinary expertise from across the University to tackle the most pressing global challenges facing the World Wide Web and wider society today.
2012 – ECS Professors Sir Nigel Shadbolt and Sir Tim Berners-Lee receive funding of £10m from the UK Government to ensure that the benefits of Open Data are translated to the UK's business community through the establishment of the UK's Open Data Institute
2011 – Dr Zakharia Moktadir develops a transistor made from graphene, the world's thinnest material, with the support of new facilities in the Southampton Nanofabrication Centre, Europe's leading research cleanroom
2004 – Professor Sir Tim Berners-Lee, creator of the World Wide Web, joins ECS and helps to launch the new discipline of Web Science
1990s - ECS merges with Electrical Engineering, adding the High Voltage Laboratory to its range of unique facilities
1980s – Electronics merges with Computer Science – providing a unique capability ranging from theoretical computer science to the fabrication of silicon chips
1970s - Southampton is the only UK university in which electronic circuits can be conceived, designed and made
1960s – The world's first optical fibres are drawn in Southampton, heralding the era of global telecommunications
1950s – Southampton becomes the first UK university to launch a BSc course in Electronics
History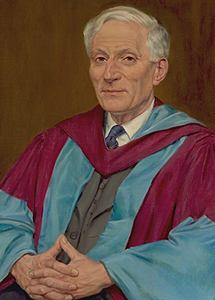 Our history dates from 1946, when Professor Eric Zepler founded the Department of Electronics, Telecommunications and Radio Engineering. In the 60 years since then, the initial department has been transformed, encompassing Computer Science in 1987, and Electrical Engineering in 1999.
Today ECS is the UK's largest research grouping in the area, with around 250 academic and research staff, and 270 research students. We have around 800 undergraduate students and over 300 MSc students. We consistently receive the highest ratings for our research and are funded by UK government agencies, the European Union, and companies and agencies worldwide.
We retain our remarkable reputation for innovation in research and have pioneered hugely ground-breaking developments, for example in agent technologies, energy harvesting and smart textiles, and Web Science.
The Founding Directors of the Web Science Trust are based at Southampton and Professor Sir Tim Berners-Lee, the inventor of the world wide web, holds a Chair of Computer Science in ECS.
Our vision for ECS is of a vibrant community with a reputation both for the excellence and relevance of our undergraduate degrees and for the international significance of our research and scholarship, which exploits the synergies between our disciplines and embraces electronics, electrical engineering and computer science.
Accreditation
Achieving chartered status indicates to the wider community a high level of subject knowledge and professional competence. It provides independent recognition of your standing and experience and verifies that you are a competent, qualified and committed professional.
British Computer Society (BCS)
All our Computer Science and Software Engineering programmes are accredited by the BCS. This will allow you to achieve Chartered IT Professional status. BCS, The Chartered Institute for IT, champions the global IT profession. The University adheres to strict standards of conduct to ensure we provide quality training that meets the standards of the Institute.
Institution of Engineering and Technology (IET)
Our Electronic Engineering programmes are accredited by the Institution of Engineering and Technology (IET)