CGI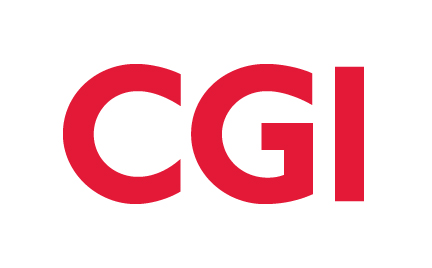 CGI is a global business with 68,000 professionals in 40 countries across the Americas, Asia-Pacific and Europe who provide end-to-end IT and business process services that facilitate the ongoing evolution of our clients' businesses.
Our aspiration is very simple: to be the best at what we do and help our clients to succeed.  To achieve this we foster local accountability for client success whilst bringing our global strength and onshore, nearshore and offshore delivery capabilities to deliver the right blend of solutions for our clients.  Across the UK we have around 6000 members who bring specific industry knowledge with a broad range of client experience in order to be a true local partner.  We differentiate ourselves by our way of working — approachable, flexible and easy to do business with.
With more than 37 years of experience and continued business growth we offer financial strength and business rigour to support some of the UK's biggest and best brands across the commercial and public sectors.  Our teams have experience in delivering award winning programmes in space, defence and national security, central government and the public sector including health, as well as the commercial sector including financial services, oil and gas, energy and utilities, manufacturing, telecoms and media, and transport.
Job Description – Technical Graduate Programme
Our graduates and placement students have worked on top-secret national security projects, they have sent satellites to Mars, helped win multi-million pound projects and ensured that all our projects are planned and executed to the standards our clients have come to expect. For 2015 we are looking for 100 graduates with a technical (computing/IT) background to join our Technical Graduate Programme. If you have strong java, C++, C# or similar, or experience with any open source languages CGI then our graduate programme could be for you.
We recruit graduates into a number of our business units in a variety of roles including development, testing and analysis. Our business units represent client sectors that we work with. You will be asked to state your business unit preference on your application form, so please ensure you are willing to work in one of the locations in which they are recruiting. We do have some immediate vacancies available, so please let us know if you are available immediately.
Public Sector – this business unit serves national and local Government. The Public Sector business unit has graduate vacancies in Edinburgh, Glasgow, Reading and Bridgend (South Wales). Advanced Java and Open Source skills are of particular interest in the Public Sector.
Space & Defence – this business unit works with clients such as the European Space Agency and Government bodies such as the Ministry of Defence. This business unit has graduate vacancies in Reading and Leatherhead.
National Security – this business unit focuses on top secret work for which our employees need special higher level clearances. Based in Gloucester and Leatherhead candidates interested in this business area should be pro-active, capable of learning new technologies quickly and exhibit good inter-personal skills. They will be required to demonstrate their interest in technology and systems development and have experience of developing software, ideally using J2EE and associated technologies. In addition they should have familiarity with the features of Windows, Linux/UNIX and Mobile operating systems.
Oil & Gas – based in Birmingham and Aberdeen our Oil & Gas business unit runs one of our largest projects for one of the world's best known brands. Advanced Java skills are of most interest to the Oil & Gas business unit, as well as a keen and open mind which is willing and able to learn quickly on the job.
Energy & Utilities – our fastest growing business unit with graduate vacancies across the UK and a client base full of household names. Smart metering is a huge growth area for CGI and this is the business unit leading the way in its development. The Energy & Utilities business unit is looking for graduates with Java or C#, UNIX, MySQL or SQL server or automated testing capabilities. We also look for Windows development, Unix knowledge, development lifecycle experience,.Net framework knowledge, and  an open mind which is capable of learning new skills.
Requirements
The majority of our graduates for our Technical Graduate Programme come from an IT/Computer Science background. We will consider other STEM degrees as long as candidates can show an applied interest in computing, development or testing gained outside of their degree course. Applied technical ability is critical for these roles so we are unable to consider any candidates without the skillsets stated.
In addition to the skillsets identified above, we look for those graduates who are able to listen and communicate well. The success of our business depends on our ability to engage with our clients and get under the skin of their organisations. As well as an inquisitive mind, you'll therefore need to be a strong relationship builder. You'll need to be flexible, open to sharing ideas and truly collaborative in your approach.
www.cgi-group.co.uk/careers/undergraduates-and-graduates