Critical Software Technologies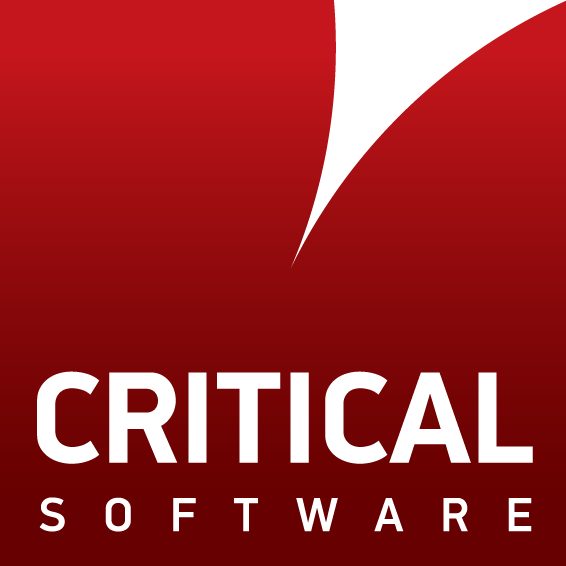 Critical Software Technologies is a leader in the field of software-intensive safety and mission-critical systems. Our cross-cutting strategy has already successfully seen us take several horizontal capabilities into multiple sectors such as aerospace, transport and energy. While our business in these sectors continues to grow, we are now broadening into additional verticals, such as the smart technology sector.
Our parent company is one of the success stories of the IT industry. The Critical Software group of companies today employs over 400 staff, 50 of whom are based in the UK as we continue to develop new business across Europe. Our UK presence is supported by offices in Yeovil and Southampton, with contractors throughout the country.
Key to our growth has been our company values and the way we look after people. CRITICAL encourages an exceptionally caring and proactive approach to individual development. Indeed, we won 'Employer of the Year' at the Test Valley Business Awards 2014, highlighting our commitment to employee happiness resulting in very low staff turnover.
Training
Critical Software Technologies is a great place to work! We have a close knit community based on mutual respect, complete dedication to quality, genuine interest in technology and team-work. All new graduates will be supported through a mentoring programme designed to ensure their first year at Critical is an enjoyable and rewarding experience.
Critical also invests in training which is provided through specialist training courses, in-house training seminars, attendance at conferences and industry workshops and membership of professional societies.
A significant amount of investment is also made in internally funded R&D projects – projects proposed and run by engineers and aimed at advancing the state-of-the-art. All engineers are eligible to participate in our R&D programmes.
Jobs
We believe that excellent people deserve to work for an excellent company. We pursue excellence to the best of our ability in every area. We are looking for graduates with a minimum 2:1 or First Class Honours degree to work in one of our technical areas. Your degree should ideally be in one of the following:
Computer Science, Control Engineering, Electronics, Systems Engineering or similar subjects.
When it comes to employment conditions we don't disappoint. In addition to the normal benefits one would expect we also have a number that you won't always find with other employers:
Payment of membership fees to professional bodies
A Health Care plan
A Dental Care plan
Group Life Insurance
A very flexible approach to pension provision
A 360-degree tool-based appraisal scheme upon which to base our career planning and management
Gym/Sports Club membership
Parkland working environment with good access and plenty of parking
Cycle racks and showers
Annual travel insurance
Mobile Phone Allowance
Company CPD events
Opportunities to travel.
If we're the sort of company that you think you would like to work for then we'd like to hear from you! Please contact ukjobs@criticalsoftware.co.uk.