Unboxed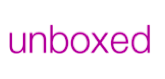 We're Unboxed. We collaborate to grow ideas for digital products and services. Then we build them. We can also improve the way organisations works. We do this with agile and lean techniques, using Ruby on Rails.
Are you a student with a keen interest in digital product development who wants to learn more in a fun, friendly and fast-paced environment?
Come and meet us. We will tell you more about how we innovate over lunch and have beer with giant Jenga to wind down on a Friday. Most of our people started right where you are now so we know what it's like.


Why Unboxed?
Our culture of growth has earned us a reputation as being one of the best places in London for young developers to start out

Our favourite tools include the latest technology and application of lean startup

We play together a lot and often
Here is what Tom, Soton Alumni, has to say about us…
""I joined Unboxed in 2013, after completing a 3-month paid internship in 2012. Here I am today, working as a full-time Ruby on Rails developer, a role I've been in for just over two years.
And what a time it's been. Working at Unboxed has created so many opportunities, both inside and outside the role. From attending conferences and workshops that have expanded my knowledge and fuelled my ambition, to becoming a full-stack developer, there has never been a dull moment.
The role also opened the opportunity for me to work in Cape Town for a few weeks, alongside our colleagues in our Cape Town office; something you don't hear of in most companies!
"Innovation" is strongly encouraged at Unboxed, and something I have taken full advantage of. I'm able to take time out of client projects and spend days (Innovation Days) exploring my own ideas.
I've learned so much in such a short space of time. From taking my degree, and the theory behind it, to applying it to real life projects, I've loved getting my hands dirty and learning from experienced peers. Learning from such a nurturing company is incredible."
T-Shaped Tom, Ruby on Rails Developer

If you think this sounds like something you would like to be a part of, we would love to hear from you!
Send your CV and something fun about yourself to Claire (Claire@unboxed.co.), our People Gardener. She plants the graduate and intern seedlings and helps them grow into big, strong developers. (She may also ask you to complete a short technical test or show us something that you have built; this is just her weeding way...)