Electrical Power Engineering
Research interests in the Electrical Power Engineering research group (EPE) cover a wide range of electrical engineering, from nano-scale devices up to grid level high voltage engineering and space propulsion.
Researchers in the EPE group are pioneering many of the technologies that essential to our requirements in the 21st century, such as energy efficient power transmission, satellite technology and renewable power generation.
We apply our research across a range of areas, such as:
Advanced materials
Condition monitoring
Energy and power engineering
Modelling and simulation
Plasma and space science
The research group is home to the Tony Davies High Voltage Laboratory and provides consultancy and commercial testing services.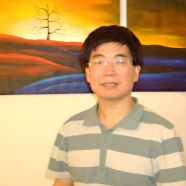 Contact us
Electrical Power Engineering Research Group
Electronics and Computer Science
University of Southampton
Southampton
SO17 1BJ
Email: acs@ecs.soton.ac.uk
Tel: +44 (0)23 8059 3738