Sustainable Electronic Technologies
The Sustainable Electronic Technologies (SET) research group aims to address aspects of sustainability which relate to electricity, electronics and communication.
Electronic devices (computers, mobile phones, data centres) use a significant amount of the world's total energy consumption. Low power and efficient computing and electricity from renewable resources is required to allow electronic devices to have a continued positive impact on society.
The SET group is well positioned to tackle emerging scientific and engineering problems utilising our extended expertise in nanotechnology and electronics and electrical engineering. Our fundamental research themes being:
Low power and efficient computing
Renewable energy and its management
Resilient electronics
Internet of Things communication
The research group also supports undergraduate and postgraduate education, teaching a variety of subjects in nanotechnology and nanofabrication with a focus on logic (transistor) operation and the impact of novel materials on sustainable electronic technologies.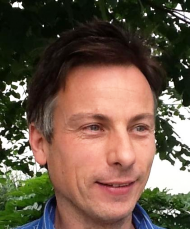 Contact us
Sustainable Electronic Technologies Research Group
Electronics and Computer Science
University of Southampton
Southampton
SO17 1BJ
Email: l.ridley@.soton.ac.uk
Tel: +44 (0)23 8059 2733