Mark Goulding BSc Electronic Engineering, 1983
Retired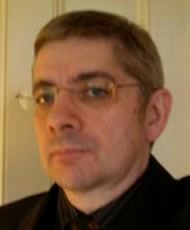 What was your first job after Southampton?
VLSI silicon chip design engineer.
The courses are well grounded and diverse, the research is excellent, and the teaching is excellent.
What is your current job?
I am now retired, my last job was UK Managing Director at Cogent Systems a biometric identification systems company.
What duties and skills were involved in this role?
Building the UK operations and winning major biometric identity business, then delivering the technology and services.
What has been your favourite job?
My role as Chief Systems Engineer and then Director of NAFIS (National Automated Fingerprint Identification System) for the Home Office and UK Police. It gave me the opportunity to design and then implement the UK's first nationwide fingerprint system. I discovered how best to run a major programme and manage a diverse range of people from scientists, police officers, forensic scene of crime experts and civil servants as well as introducing the first systems to commercially run large scale parallel processing.
What were the turning points in your career?
Studying electronic engineering at Southampton, following a four year apprenticeship with the Ministry of Defence. After graduating from Southampton I was able to enter into the world of VLSI microprocessor design at Inmos. The next turning point was joining the start-up spin off from Inmos called Meiko as a Company Director and delivering the first commercially viable massively parallel supercomputers. Following this the next turning point was joining the Home Office to design and implement the national fingerprint system.
Why did you choose your course?
I had already started my career in electronics with the Ministry of Defence by completing a 4 year electronic engineering apprenticeship. At that point I wanted a change from working as a technician engineer to a design engineer and at the time the University of Southampton's electronics degree, the department and it's research was known to be the best in the UK.
It equipped me to be able to change my career from electronic weapon systems to design engineering in digital silicon microprocessors. This was something I had never dreamt I would do until I discovered this at Southampton.
Would you recommend Southampton?
The same reasoning still applies that I came to choose Southampton, the courses are well grounded and diverse, the research is excellent, and the teaching is excellent...
If you started again, what would you do differently?
I might have taken the four year course rather than the three years. The four year course had just been introduced but because I was sponsored by the MOD they were only willing to fund me for the three years.
Have you been back to campus since graduating?
Yes I came along to the 50 year celebrations (10 years ago) and came along to an open day a few years after that.