Professor Steve Gunn, from the University of Southampton, designed this range of boards to support the teaching of digital electronics and programming on our undergraduate electrical and electronic engineering degree programmes. Students on these degrees are given some of these boards during their degree, along with the hardware and software tools needed to program them in our state-of-the-art teaching labs. These are also incorporated into an extensive range of laboratory experiments, design exercises, courseworks and projects.
The Boards
The Micro Arcana series of boards are designed to enable our students to gain experience with common processing elements and enable them to quickly prototype ideas.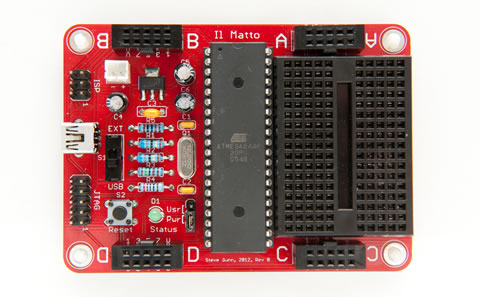 Il Matto
This board features an 8-bit AVR embedded microcontroller. It can be programmed via JTAG, ISP or USB, and contains circuitry to recharge an attached LiPo battery. Our Electronic and Electrical Engineering students start using this board in the first few weeks of their degree, where they have a number of practical lab exercises to construct and test the board, learn how to use it, and write a range of interactive embedded programs for it.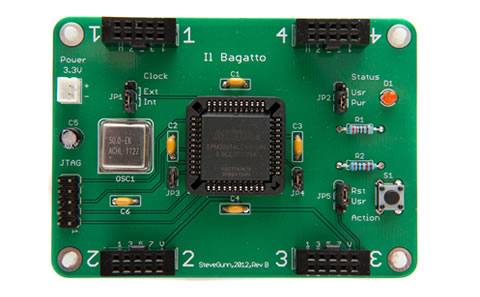 Il Bagatto
This board features a Complex Programmable Logic Device (CPLD), which allows students to use a Hardware Description Language (HDL) to configure it to implement different logic circuits.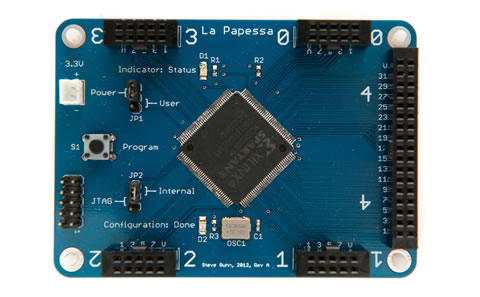 La Papessa
This board features a Field Programmable Gate Array (FPGA), a form of programmable logic that allows more complex designs than possible with a CPLD.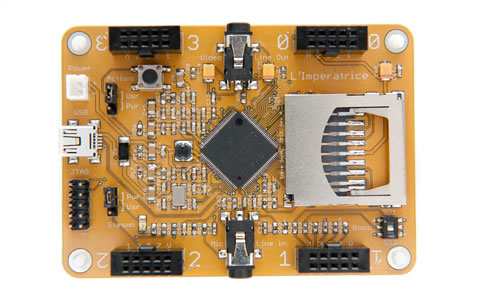 L'Imperatrice
This board features a 450 MHz ARM9 applications processor and 64 MB of RAM, and is capable of connecting to a mouse, keyboard, and display, and running the Linux operating system.